QAZAQ AIR is an inter regional airline established by Samruk-Kazyna JSC to improve safety and availability of inter regional air traffic in Kazakhstan and border areas of neighboring countries.
Certified by IOSA international industrial safety standards since 2018.
Member of the International Air Transport Association IATA.
Headquarters of QAZAQ AIR: Nursultan Nazarbayev International Airport.
Business model: a network inter regional carrier with a hub in the capital of Kazakhstan, Astana. Route network is organized to provide comfortable connecting flights between country regions with a transfer at the hub airport.
The youngest fleet in Kazakhstan and the CIS countries with an average age of 3.5 years. All new aircrafts received directly from the manufacturer.
Role in the country's economy: Increasing the availability of safe inter regional air transportation in the Republic of Kazakhstan and neighboring countries to stimulate social and economic development of the regions and their stable radial air connection with the Astana hub.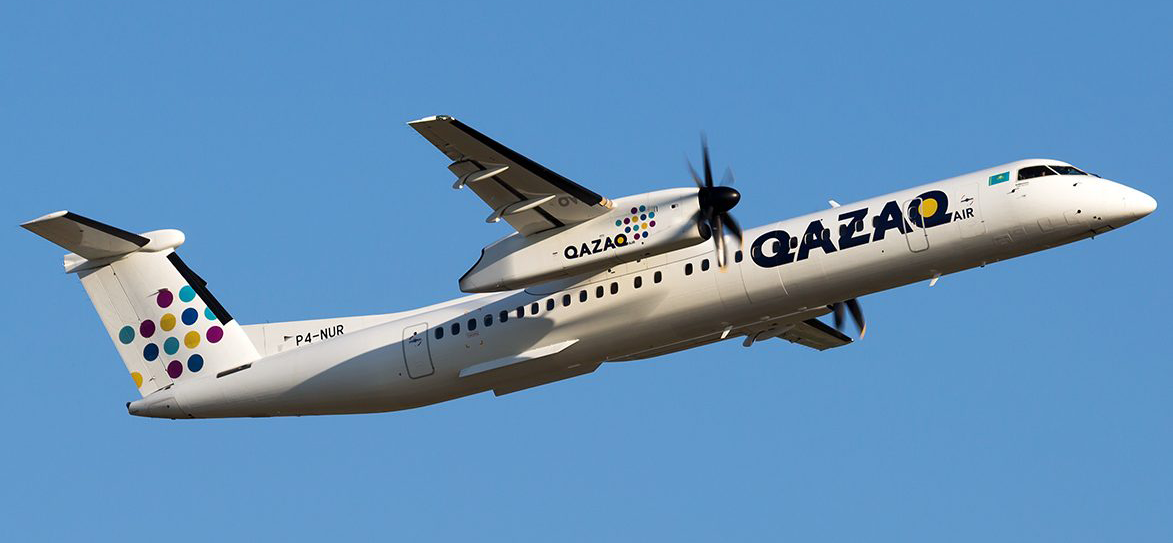 The airline logo was developed on the basis of the theme "Connecting Kazakhstan" and the network of regional flights. The 14 colourful circles represent the 14 regions of Kazakhstan.